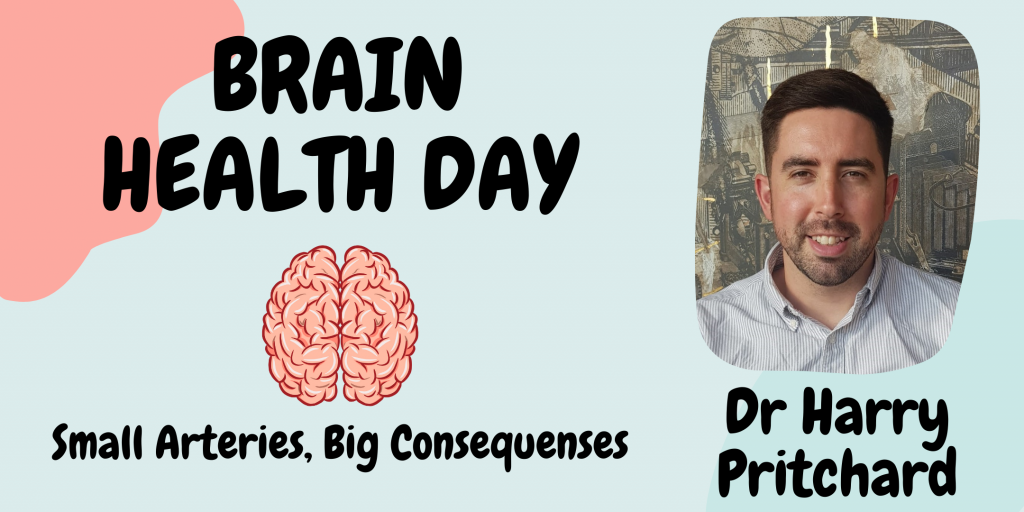 Video: Small arteries, Big Consequences at Brain Health Day 2023
Listen to Dr Harry Pritchard, a Research Fellow in the Division of Cardiovascular Sciences, describe the impact of a reduced blood flow to the brain in dementia. He describes work currently ongoing at Manchester to study how blood vessels, smaller than a width of hair, can become damaged and potentially lead to dementia onset.
More information
Learn more about Brain Health Day and the Stroke-IMPaCT project.